Salary Calculator
Whether you're looking for a new job or negotiating power in your current role, our Salary Calculator can offer insight into salary ranges for hundreds of positions based on both your location and specialization.
Use the controls below to filter down to your position/role, starting with Category. Add multiple roles to compare salaries.
Use Salary Range Data to Gain Leverage
Have you ever wondered how much you should be getting paid at your current position? Or what you could potentially be earning in a new position? Well, look no further than LHH's salary calculator. Our accurate and easy-to-use salary calculator is designed with professionals like you in mind, providing salary estimates for both common and niche jobs across our top industries, practice areas and locations throughout the U.S. The salary information provided by LHH is compiled in partnership with Chmura Economics.
How to Negotiate Salary
With record low unemployment and a scarcity of talent, if there was ever a time to negotiate from a position of strength with your current or potential employer, this is it. Pair the information from our calculator with these negotiating tips to help you negotiate the best compensation package.
Find the Job that Meets your Salary Expectations
So, what's next? That's where we come in. LHH has access to thousands of jobs at the best and most innovative employers. From boutique specialty services to the Global Fortune 500, we've got your next great opportunity.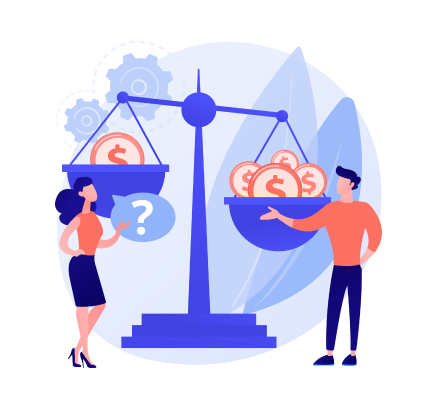 Send resume
Let us find the job that's right for you
Search jobs
Find your next great opportunity

Get in touch
Speak with an LHH career expert